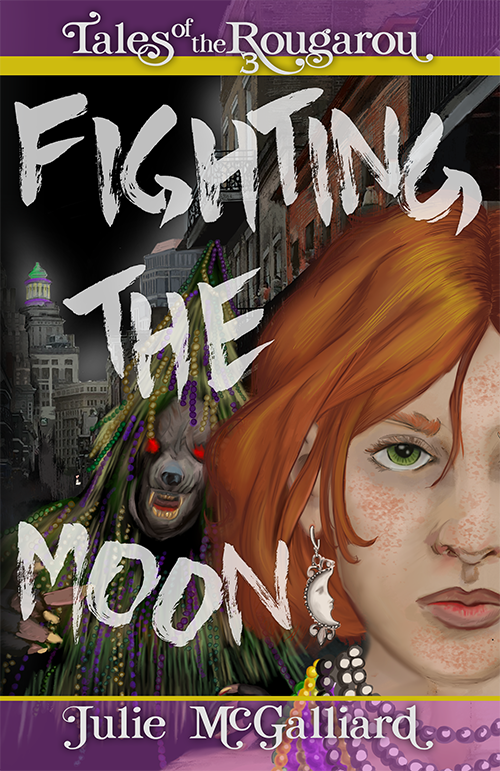 COMING FEBRUARY 16 FOR MARDI GRAS!
After her injury, Abby hasn't transformed for three full moons, which means her "gifts of the wolf" are fading. But it also means she's free to travel, without the restriction on unmastered trauma morphs. She's determined to use the abilities she still has to help the Varger track and chase teams keep unexpected new wolves from hurting themselves or others.
The appearance of a new bitten wolf sends her to Seattle to track down the source of his exposure, and also spend time with her friends — a dream come true. But as the new bitten wolves threaten to become a serious epidemic, and she clashes with Varger leadership, will it be more than she can handle without the wolf?
<< Book 2 | Book 3 of Tales of the Rougarou